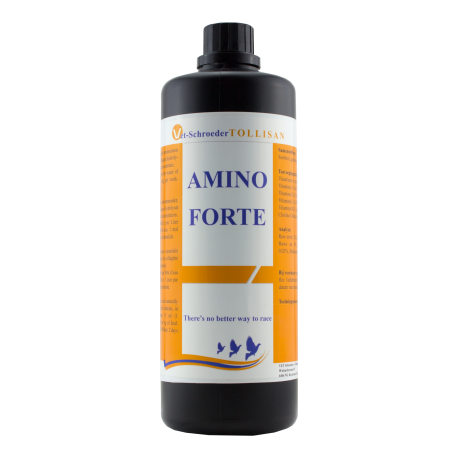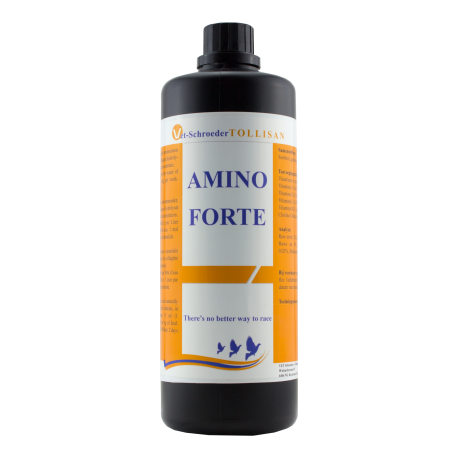  
Amino forte 500ml
Reference: 74001
Complete mix in amino acids, which are very important as well during the contest during the breeding and moulting.
The ideal product for the increase in the nutritional needs during times of stress and in the growth phase.
During the competition, the product improves the condition and shape. During breeding, it ensures an optimal spawning and the optimal development of young birds. During the moult of methionine ensures an optimal new plumage. Amino-Forte gives more energy and supports persistence of the birds. To the achievement of excellence amino high is essential.
Special blend of essential amino acids, naturally present in the hydrolysate of collagen and vitamins for optimal concentration.
Directions for use: 
15 ml (1 tablespoon) per litre of water or per kg of grain.
For the pigeons: 
100-400 km: 1 x per week, 400 - 1,000 km: 2 x per week.
Your comment is submitted
16 other products in the same category: