Dear Customers, 
All orders placed at the site during this re-containment will be shipped and delivered. 
Our store stays open at regular times: 
Lu, Ma, I, Ve: 2 p.m. to 5:30 p.m.
Sa: 9 a.m. to 12 p.m. and 1:30 p.m. to 5 p.m.
Closed Wednesdays, Sundays and public holidays. 
close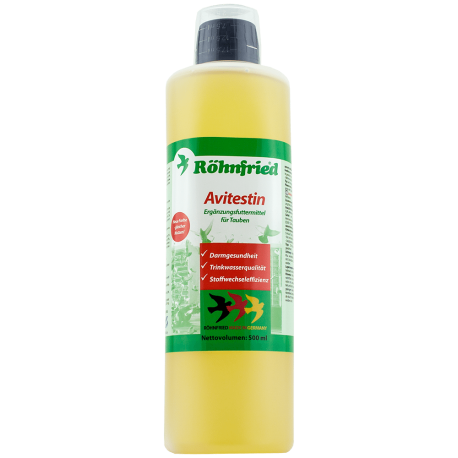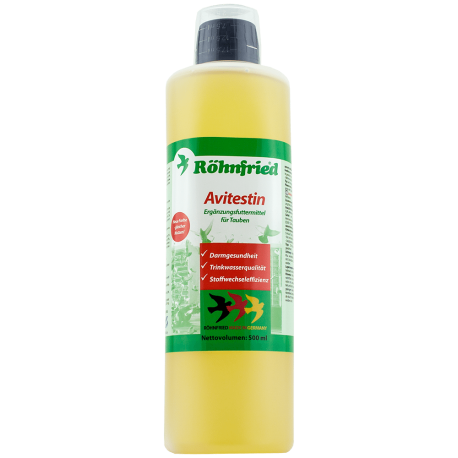  
Avitestin 500 ml
Reference: 79104
Avitestin is a mixture of butyric acid and fatty acids with short chain and medium. It reduces the pH of drinking water and reduces the risk of infection by gram-positive bacteria. To high quality medium chain fatty acids exert their effects far in the small intestine and promote intestinal health by promoting the growth of its probiotic to the body. Butyric acid it contains is active in the intestine, promotes the growth of the villi and therefore improves the immune defence. In addition, acids ensure drinking water stays fresh longer and have a positive effect on the metabolism of the pigeons.
Directions for use:
5 ml for 1 liter of drinking water.
Before and after a period of stress.
Daily for young pigeons during the training phase.
Tip: gradually familiarize the pigeons to the flavor.
Note: Avitestin should not be given with Avidress more.
It can be administered without problem with UsneGano, Carni-Speed and Entrobac.
Your comment is submitted
16 other products in the same category: