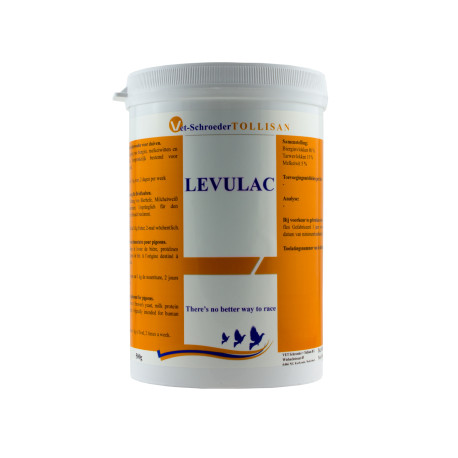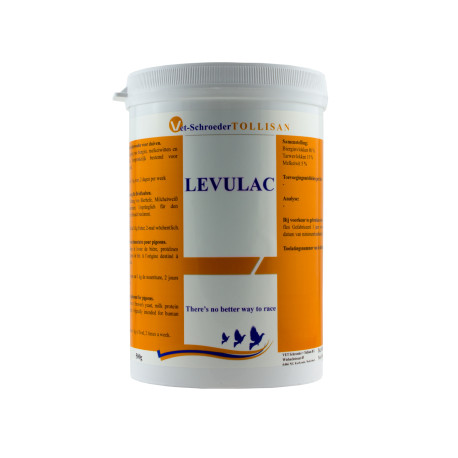  
Levulac 500 gr
Reference: 74007
This unique product consists of yeast of beer and milk proteins as well as seeds of superior quality wheat flakes. This product is an important contribution in vitamins B and E as well as plant and animal protein.
This product, which is essential in times of competition, breeding and moulting plays a very important role at the level of digestion as well as in energy and it ensures good fertilisation.
Directions for use: 
1 tablespoon per kg grain, 2 x a week
Your comment is submitted
16 other products in the same category:
Form-T is a soluble tea made from plant extracts for the immediate form of the pigeon. The regular administration of tea give pigeon a growing form.