Dear Customers, 
All orders placed at the site during this re-containment will be shipped and delivered. 
Our store stays open at regular times: 
Lu, Ma, I, Ve: 2 p.m. to 5:30 p.m.
Sa: 9 a.m. to 12 p.m. and 1:30 p.m. to 5 p.m.
Closed Wednesdays, Sundays and public holidays. 
close
Griffoirs
Griffoirs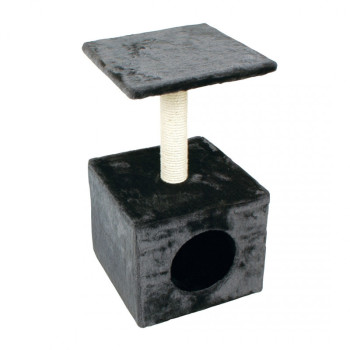 €18.90
Regular price
€23.90
Price
Shelter with rounded opening.
Sweet tray in fleece.
Piquet covered in sisal.
Satisfy your cat's scratching instinct.
Black cat scraper.