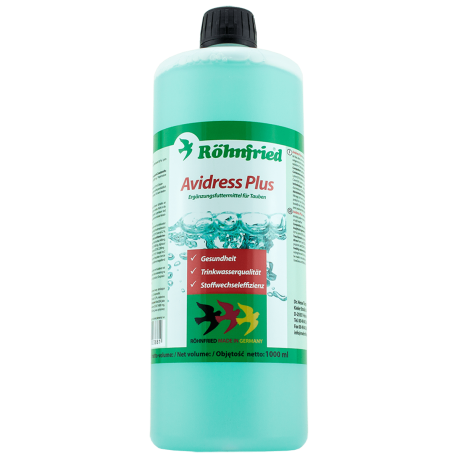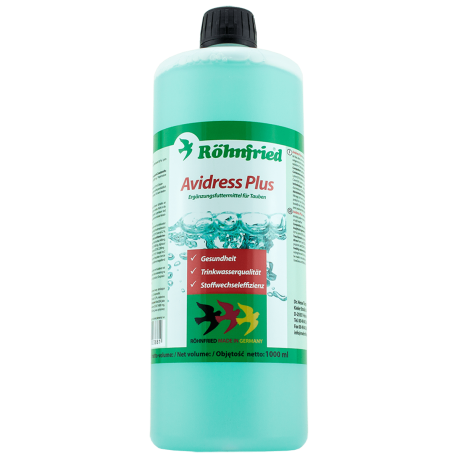  
Avidress more 1 L
Reference: 79001
Avidress more contains short chain acids that lower the pH of drinking water so that the risk of infection is also reduced. It also contains minerals, and trace elements, extracts of herbs. This mix with acids makes more efficient metabolism. The pigeons treated this way are simply healthier.
Experiences: Many veterinarians specialize in the pigeons confirm that there is rarely traces of pathogens (trichomonas and bacteria) in the smear of the cultures of pigeons fed with Avidress more.
 Color changes, when they are kept longer, are product-specific and do not influence the quality of the product.
Directions for use: 
 Administer every day throughout the year, whether during the race, reproduction, moulting, or rest, with 10 ml (1 dose of filling) for 2 liters of drinking water.
Can be mixed with avidressPlus, Carni-Speed, UsneGano, and Blitzform.
(The dosage in the neck of the bottle corresponds to 10 ml).
Shake before use!
Tip: This food supplement may be distributed to the pigeons and the pets up to 5 times the daily rations, because of its higher micronutrients from food content.
Your comment is submitted
16 other products in the same category: