Opening times: 
Lu, Ma, I, Ve: 2 p.m. to 5:30 p.m.
Sa: 9 a.m. to 12 p.m. and 1:30 p.m. to 5 p.m.
Closed Wednesdays, Sundays and public holidays. 
close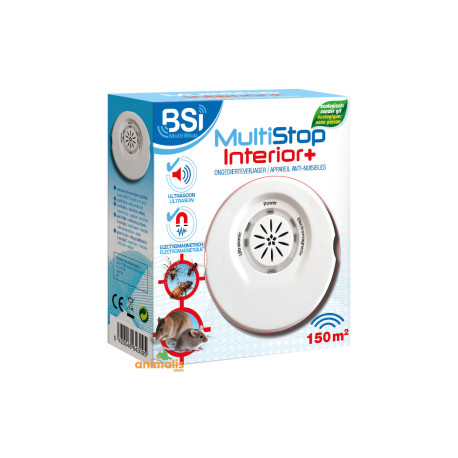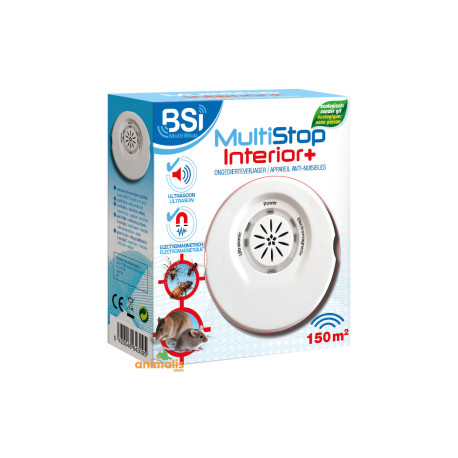  
MultiStop Interior Plus - Anti-harmful ultrasonic device - BSI
Reference: 64309
Device to hunt unwanted animals indoors.
Hunts crawling insects, flying insects and rodents.
Double efficiency thanks to ultrasonic action and electromagnetic action.
Harmless to humans and pets.
Suitable for homes, hotels, offices, shops, hospitals, restaurants, ...
Range: up to 150 sqm 
Your comment is submitted
3 other products in the same category: